Domestic Violence & Restraining Orders in Spokane
I Represent Both Victims & Alleged Perpetrators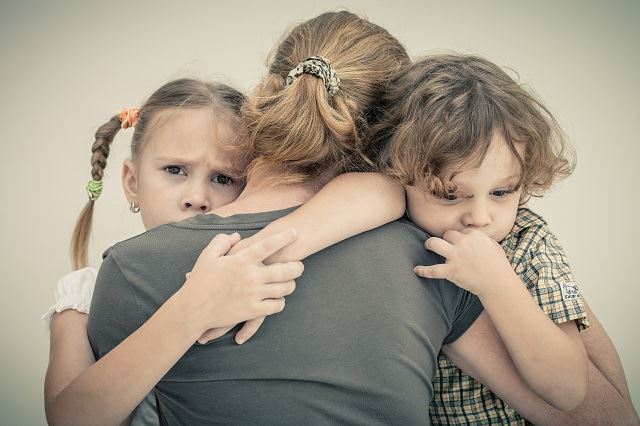 Domestic violence in Spokane occurs more frequently than in any other part of Washington State. Domestic violence is defined as the physical harm, bodily injury, assault, or infliction of fear of imminent harm by a family or household member against another household or family member. The petitioner must only show that harm or infliction of fear of imminent harm more likely than not occurred. It is important to understand that evidence of physical harm is not essential to prevailing on a petition for a domestic violence protection order. It is also important to understand that there are instances where false allegations of abuse are made. In my experience, false allegations of abuse are primarily made by one parent to obtain a strategic advantage in a pending or soon-to-be pending parental custody action. I have successfully represented both victims and perpetrators of domestic violence in Spokane.
For more information about how to protect yourself after experiencing domestic violence, call (509) 402-2248 or contact Ellen M. Hendrick PLLC online.
Understanding the Various Types of Available Orders
While domestic violence protection orders are the most commonly requested, it is important to be aware of all your options for protection orders. Below are descriptions of the different types of court orders available so you can decide upon the one that best fits your current situation.
Domestic Violence Protection Order
This type of order may be obtained by a "family household member" in a civil proceeding whether or not a dissolution action is pending.
Restraining Order
A temporary or continuing restraining order may be obtained by one party to a dissolution, legal separation, or paternity action.
Anti-Harassment Order
This may be obtained by any person who is a victim of unlawful harassment defined as a "knowing and willful course of conduct which seriously alarms, annoys, or harasses one or is detrimental to such person and serves no legitimate purpose." Anti-harassment orders do not require a particular relationship between the parties, but may not address any issue associated with parenting children.
No Contact Order
An individual may be protected by a no contact order when criminal charges are pending or have been filed. Such an order may be issued to a family or household member when a domestic violence-related crime is pending.
If you have been the victim of domestic violence or have endured verbal threats of harm that cause you to fear for your safety or your children's safety, you have legal rights and options.
My firm offers dedicated, compassionate, and comprehensive legal representation for those who have suffered physical and emotional abuse. I am also available to represent those who have been falsely accused of domestic violence and will zealously advocate for the protection of their parental rights.
As an experienced Spokane domestic violence lawyer, I work closely with professionals in the community and offer referrals for individuals needing professional counseling and assistance with anger management issues.
How to File a Restraining Order
Washington State protects individuals from unwanted contact, harassment, or threats of violence that could lead to bodily injury. A restraining order is an important tool for those seeking legal protection from these situations. Here are the steps to filing a restraining order in Washington:
Contact your local court clerk to find out what forms you must complete and submit.
Complete all required forms and provide as much relevant information as possible regarding the situation. This includes details such as dates and locations of incidents, names of parties involved, type of harm attempted or threatened, the relationship between the person filing and respondent, etc.
Once the forms are filled out correctly and signed, take them to the courthouse, where they will be submitted for consideration by a judge or other court official responsible for making decisions on restraining orders cases. Depending on your county, this may occur in person or by mail.
You can also petition your local clerk's office to have papers served to the respondent so that he or she will be aware of your request for a restraining order hearing date. Ensure all documents are duly signed before sending them out for service by certified mail or sheriff's department courier service (whichever is available).
After receiving paperwork from both sides (you and the respondent), a court hearing date will be set where both parties can present their evidence and arguments before a judge decides whether or not a restraining order should be issued in your case.
After hearing all testimony from both sides, the judge will issue a ruling on whether to grant or deny your request for a restraining order based on all relevant factors presented during the hearing process and state law about such orders in Washington State.
If you or someone you know is in need of legal advice, call (509) 402-2248 or contact Ellen M. Hendrick PLLC online for a consultation.
Why Choose Ellen M. Hendrick PLLC?
Extensive Trial Experience

Extensive trial experience in all potential areas of dispute in family law matters.

Dedicated to Great Results

Known in the community for obtaining the best possible outcome.

Innovative Solutions

Profound knowledge of the law used to create customized solutions to best suit your needs.

Free Initial Consultation

If you are in need of legal advice, get in touch today to schedule a free initial consultation.

"Ellen is a fighter and I feel extremely grateful for her invaluable representation."

- Patrick R.

"She is fair and provides outstanding and rationale advice."

- Former Client

"If you are looking for a hard-working never quit trying the type of lawyer that will give you 100% all the time then go with Ellen ..."

- Chris and Vicki